It's a Filipino dish called
tambo-tambong
, which i can only assume is an approximation of the Tagalog pronounciation, since it's under Google's radar. i can only describe it as a
hot soup dessert
which is great since, like soup, you can make this dish with any old thing you have in the pantry (if your pantry happens to resemble the shelves from the local asian food market). When i was little, and we were living in the philippines for a short while, i remember my father and his brothers eating this out of coffee mugs, always late at night. it was too weird for me then, with its strange fruits floating, bobbing, in a milky sea. now it's a flavor intensity i can't find anywhere else.
Outside my home, I've never seen this dish anywhere else. Until recently, at a Chinese restaurant in Brooklyn, the meal ended with bowls of a soup-like dessert. But it was only a vague similarity to this dish. Has anyone seen this, or a version of it? Parts of it seem Thai, Vietnamese, and Chinese to me. Curious to know if it's an offshoot of something else...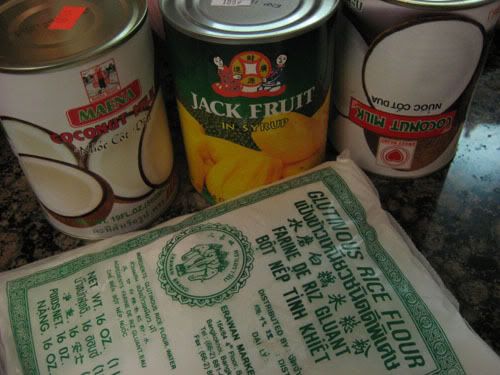 the soup base is coconut milk diluted with water and fortified by sugar. lots and lots of sugar.
the rice flour is for making a lot of tiny little balls. they turn into chewy balls of goodness in the soupy mix.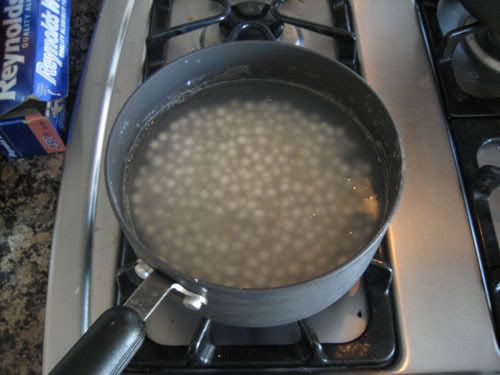 boil tapioca pearls first, since they take the longest.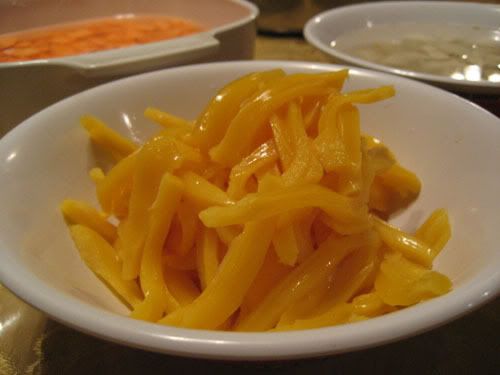 shred the jackfruit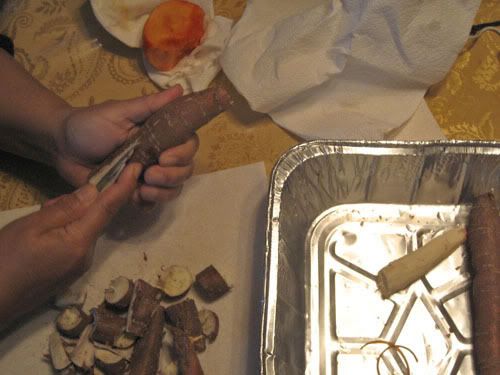 add root vegetables for textured carb-y goodness. we had yams and yuccas on hand.
(the parsimmon is unrelated)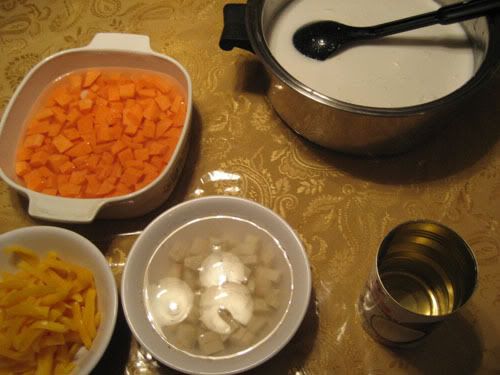 ready for the big boil.. about 30 minutes
found a packet of anise! perfect, PERFECT complementary flavor.
throw in a handful of stars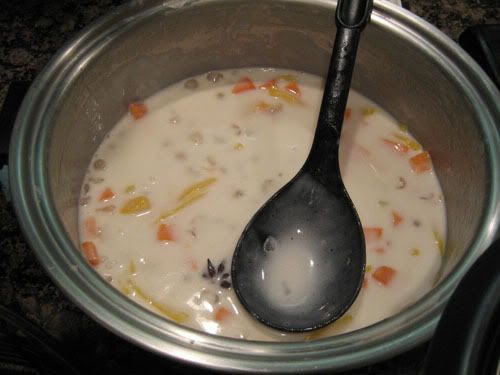 the whole pot was gone before bedtime
Have you seen this dessert?