This is the granola before I baked it in the oven. It has rolled oats, raisins, toasted wheat germ, pepitos (green pumpkin seeds), pecans, almonds, walnuts, a small amount of butter, pure maple syrup, and vanilla extract. It will be baked at 225 for about an hour and a half.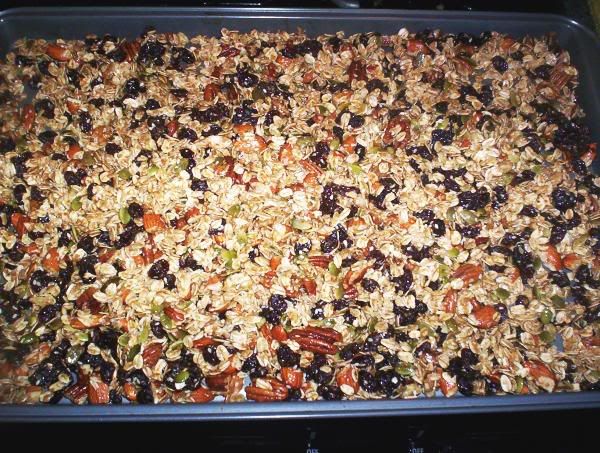 Then I add egg whites to it, shape it into molds in a muffin tin, and bake for an additional 45 minutes so that it will hold the shape of the tins.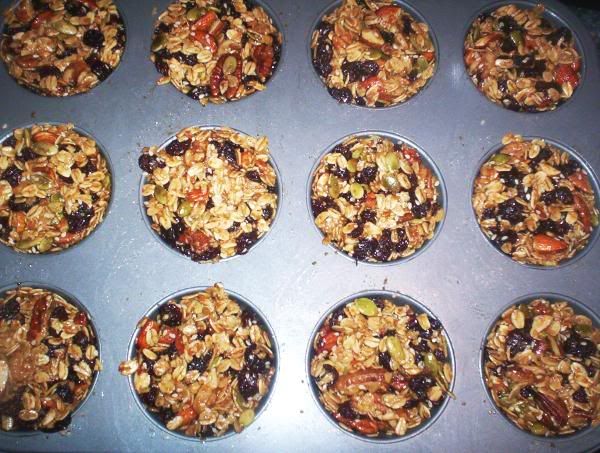 A quick, healthy breakfast for the rest of the week chills out under cellophane.