I haven't forgotten about LJ (like most of the world, what the crap?) but I got behind in posting my recipes here and then I didn't want to, like, spam post 80 billion of them and so I felt overwhelmed and... yeah.
But here I am again. Phew. I guess I'll try to post a recipe a day and catch up? Or is that annoying and should I just start here and not worry about catching up? You can always head to the blog if you want to see the recipes I skipped -- there are some great ones.
This one is fantastic: buttery, golden toast topped with a thick schmear of cream cheese, melty Gruyère, heirloom tomatoes, salmon, and fresh smoked whitefish salad. This heavenly combo was inspired by a bagel I ate in NYC. A quick note regarding the fish: it matters that you get
great
smoked whitefish. I was crazily impressed with the
Blue Hill Bay
smoked whitefish I bought (not so much with the other brand I tried — flattened, salty, and rubbery. Ew.) I also bought a super oily and lovely package of Nova smoked salmon trimmings. The fish is in the spotlight here, so it's worth it to find great quality products. You'll probably have some whitefish salad left over after making your melts -- a treat for tomorrow's lunch!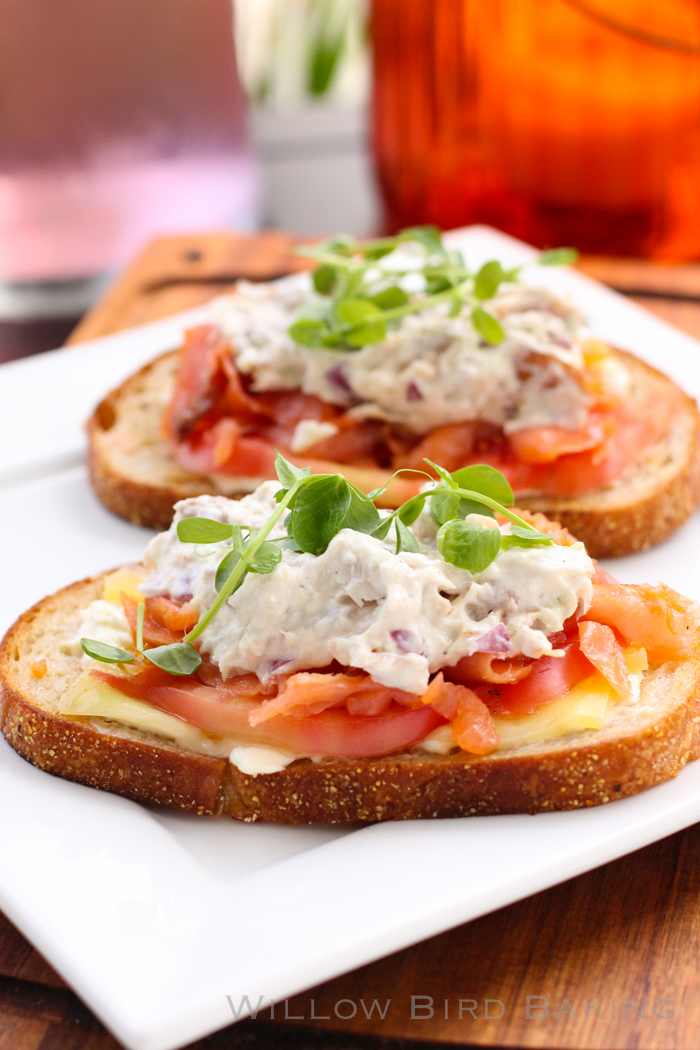 (
recipe + photo
Collapse
)
To read my social media confessions and see more photos, please head over to
Willow Bird Baking
!
x-posted to food_porn, picturing_food, cooking
IT'S BEEN FOREVER.
Ingredients:
Allantic cod fillet
Seasonings to taste
For the Ratatouille:
1 green zucchini
1 yellow zucchini
1 red onion
1 eggplant
1 red bell pepper
1 yellow bell pepper
1 spoon of garlic paste
1 thyme
1 rosmary
Tomato juice
Instructions:
Pan fried all the ingredients together, and add some tomato juice after 10 min of cooking,
Let cook for some minutes more. rectify the seasoning.
The fish is just seasoned with salt and white pepper and pan fried.

See more full step-by-step instructions HERE


Chocolate Peanut Butter Cupcakes - Moist Chocolate cupcakes and lots of peanut butter flavor. If you like peanut butter, you will love these! Recipe and more at The Alchemist.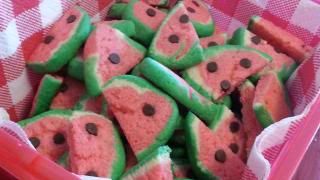 (
Watermelon Slice Cookies
Collapse
)
To find out how excited I am about these cookies, head on over to
Elfie's Edibles
!
These cookies were so fun to make and came out so friggin' awesome that I'm just going to let the pictures speak for themselves.
Buckwheat noodles with tender veal tenderloin, krispy vegetables, cooked in wok-pan with amazing Teriaky sauce. This dish is not only quick, easy to cook, but also very tasty. So try it!
Ingredients:
Veal tenderloin 150 g
Yaki soba noodles 200 g
Baby corn 50 g
Baby carrots 50 g
Green beans 50 g
Ginger 10 g
Leek 30 g
Teriyaki sauce
Sesame oil 5 ml
Vegetable oil 30 ml
Tree fungus 5
Preparation: see
THERE
I spent each summer at my grandmother's when I was a kid, no matter how far we lived, or how difficult it was to get to that distant village.
The best of all my grandmother cooked Plăcintăs, Romanian traditional dish, very tasty, straight from the frying pan, when you take it, burning your fingers, and dip into a cold sour cream
The recipe is simple and the only difference from the common Plăcintăs is that they are fried on a dry pan, and only ready-made dish greased with melted butter.And there's one other very important thing. All the products must be domestic, so if you going to cook Plăcintă, do not rush to the store. Better plan the fascinating trip to the nearest farmer's market.
For the dough:


1cup kefir (or buttermilk), room tempered


½ tsp baking soda


pinch of salt


flour


For the filling:


Quark


Eggs


Salt


Dill (if desired)


See the
RECIPE
When I first tried biscotti (or cantuccini) I thought: it's perfect
for Men of Chaos like me. I just cooked them, then tossed cookies into FoodSaver canister and vac-packed them, so I always have a tasty snack. Add some dried fruits and a good wine, and I am ready to host.
Ingredients
400 g sugar
4 eggs + 1 for greasing
1 packet (7 grams) baking powder
650 g flour
500 g unpeeled almonds
1 pinch salt
1 packet vanilla sugar
Lemon zest
100 g butter (room temperature)
50 g honey
Notes
You can use any nuts.
You can add any dried fruits.
All the ingredients should be at room temperature.
You can reduce the quantity of the sugar if desired.
See The

Recipe of Biscotti at Food & Chef
The Best Carrot Cake Cupcake Recipe - After a long search, I've finally found a carrot cake recipe I love! These cupcakes are full of flavor with a perfect texture, light and moist. And topped with brown sugar cream cheese frosting, a new favorite frosting of mine. Recipe and more at The Alchemist.
I love the technique here for any open faced grilled cheese: slather on a mixture of softened butter and mayonnaise, toast the bread, pile on awesomeness, and then broil to melt the cheese.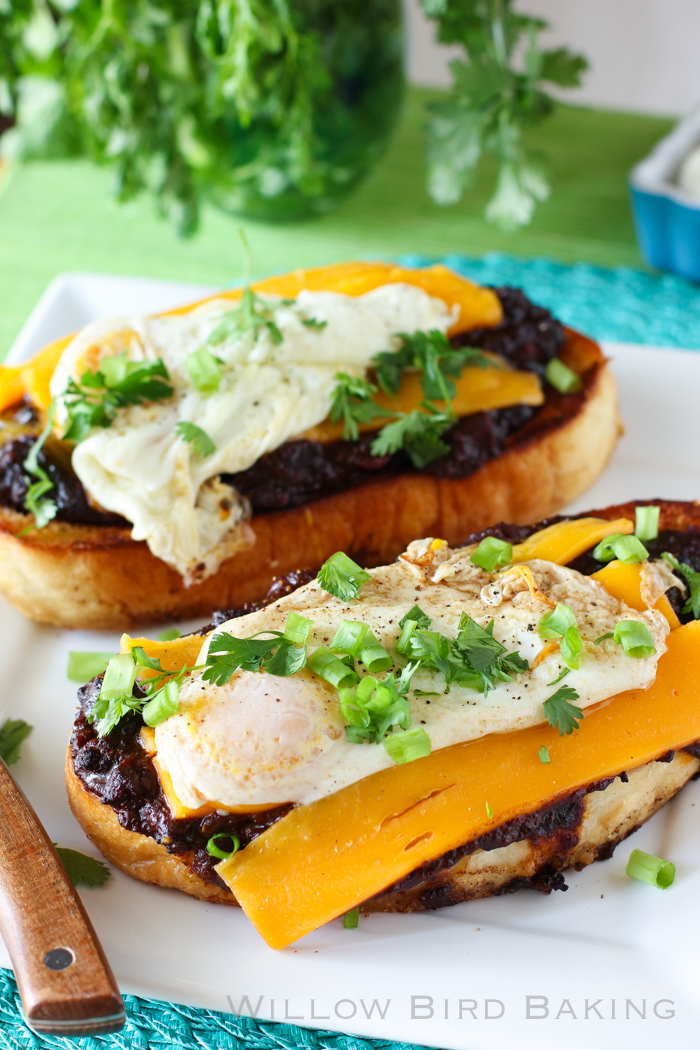 (
recipe + photo
Collapse
)
To read about my EXCITING NEW THIGAMABOB (that everyone else in the universe already has), follow me on Instagram, and see more photos, please head over to
Willow Bird Baking
!
x-posted to food_porn, picturing_food, cooking, bakebakebake
This has to be the world's best grilled cheese sandwich. Buttery, toasted sourdough bread is topped with my absolute favorite chili, razor sharp cheddar cheese, a runny fried egg, cilantro, and green onions. When that runny yolk sauced the sandwich, oh goodness, it became pure luxury. You have to make this. HAVE TO.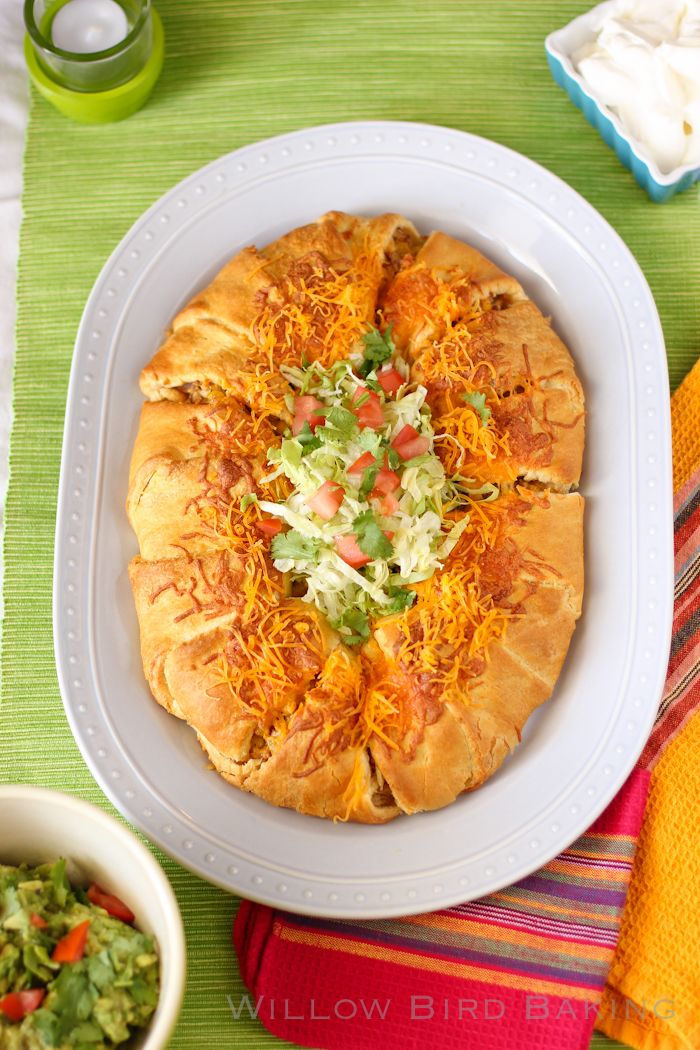 (

More Cinco de Mayo recipe suggestions, plus this recipe!Collapse

)



To see my original Cinco de Mayo recipe roundup post, plus some suggestions from blogs other than mine, please head over to Willow Bird Baking!

x-posted to food_porn, picturing_food, cooking, cookingupastorm
Mexican and Tex-Mex food is my all-time favorite. I love Thai, Indian, Japanese, Greek, French, Cuban — I could eat my way through just about every country — but Mexican is the cuisine I always crave. Want to celebrate Cinco de Mayo this year with a Tex-Mex feast? Above are some of my favorite recipes from around the webz, and below are 8 of my own Tex-Mex creations! Enjoy!